The main focus of our studio is the creation of unique, hand-built, pieces of jewelry that are designed to be exactly what the customer wants.
Whether you already have a design, a rough idea, or are looking for something new and unique, we work with you to create the piece that is truly YOU.
The process begins with the first consultation where we discuss design, materials, stones, and budget. After a suitable design drawing is approved, you will be involved in the creative process by viewing the piece at different stages, and discussing any changes that are desired.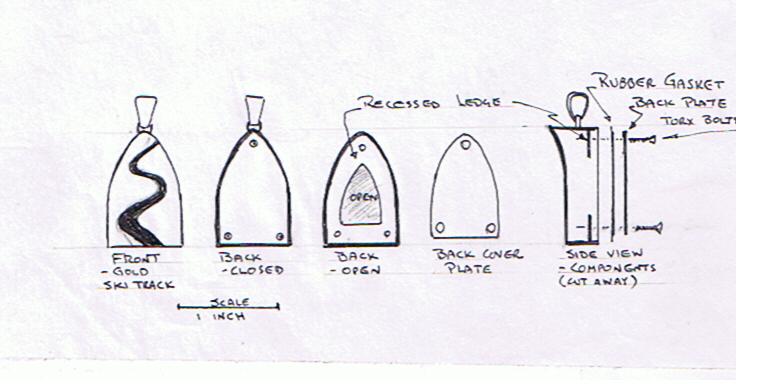 Check out our video below showing some of the steps involved with the creation of your custom design!
Let us restore a worn out treasure. Our years of experience ensure that your jewelry will be expertly restored to its original glory.
From simple ring sizing and chain repair to complex repairs. We are happy to inspect your piece and provide an estimated pricing, at no charge, before any work is done.
Perhaps your older jewelry is showing it's age, or does not suit your current style. Have you inherited some pieces that are just not 'You'?
We will work with what you have to design and create a new vibrant piece that you will be pleased to wear.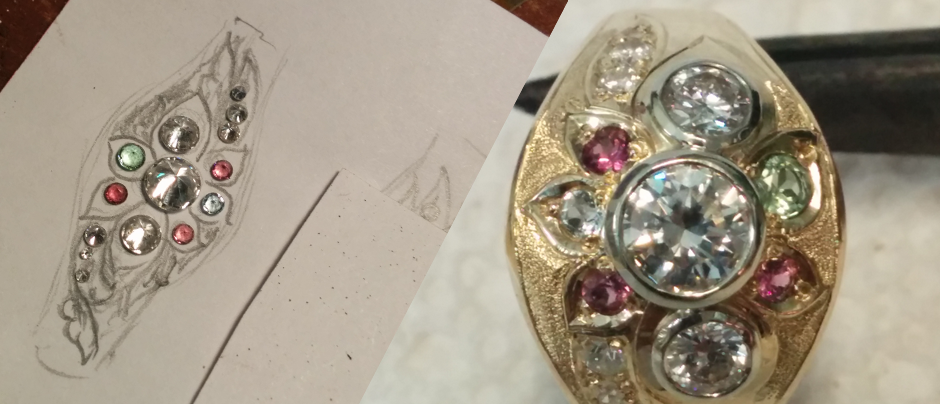 Not all sapphires are blue, not all garnets are red!
We carry an extensive selection of gems in a broad range of colors, sizes, shapes, and prices.
Stones that we do not have on hand can usually be ordered in for viewing within a few days.
We specialize in precision cut, inclusion free, untreated natural stones of all colors and sizes.
Many are rare and are not normally seen in regular jewelry stores.
Don has been a jeweler for many years and has won countless awards.
He also is an exceptional teacher of the trade, sharing hints and tips learned over the years.
If you are interested in having Don teach private or group lessons contact us to determine availability and pricing.